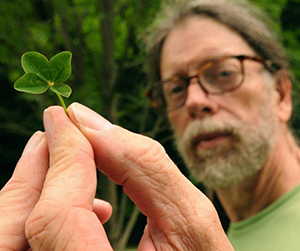 My interest in photography started with a Christmas present in 1963, a Kodak Instamatic 100. What thrill for a nine-year-old. Looking back at those blurry and erratically exposed photographs I still feel the excitement of using it and I still have the camera. My real aha moment was in the 6th grade. My teacher brought in an inexpensive plastic darkroom kit one day for a class project. We spent the whole day taking photographs and developing them; I still have that first photograph I ever printed.
As my interest grew the collection of cameras and darkroom equipment grew. I became involved in my high school yearbook and helped design the yearbook department's first darkroom. After attending a small college with a good photography program I started my career in the 70s. I nearly stopped taking photographs in the late 90s. After years of lab and freelance work, teaching photography, along with the necessary long hours I didn't really want to work during my free time. I mothballed the darkroom and film equipment. Just after the turn of the century, I started a job as a children's portrait photographer using a digital camera. I was surprised I could produce a higher quality enlargement with digital equipment than a 35mm camera. This reinvigorated my photography.
What a change I have seen in my 50 year span in photography. I used cameras that require huge sheets of film all the way down to 35 mm and then saw the death of the film camera for all practical purposes.* A few years ago health issues stopped all of my creative work, I was under the cloud of chemotherapy, the creative part of my brain shut down, it was months after the cessation of treatments before it returned.
I love combining my lifelong loves of photography and the outdoors. I have always been active outdoors camping, hiking, backpacking, rock climbing and more. At this stage of life I find hiking with the camera and my dogs are entirely satisfying. I hope to continue traveling and sharing Jackson's and my experiences with old and new friends.
Matt
You can find more about Matt at www.matthewirvin.com
PS Dogs have been a part of my life for as long as I can remember and you may have noticed I haven't said much about Jackson, well I'll let him speak for himself. Read his introduction written in his own words.