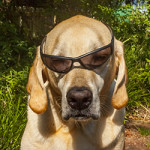 Woof, when I first started my blog I mentioned my buddy Maverick. He was part of our pack when I first chose Matt as my forever human. What happened to me reminded me of a story he told me before he went to a place called the Rainbow Bridge. First I will tell you my story and since Matt has photos of Maverick's adventure I will tell that next.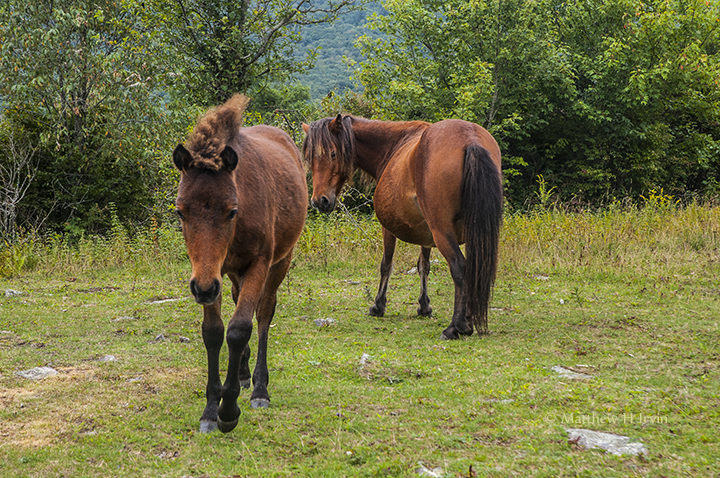 We went camping last weekend at one of Matt's favorite places we have come to this place often and hike the wide open spaces and forests too. Almost every time we come here we see a lot of the wild ponies that eat grass all the time. A long time ago, at least in dog years, Matt used to backpack all over and a lot of times it was in this area. Maverick went with him and carried his own food and bowls in his own back pack, but like I said I will tell his story later.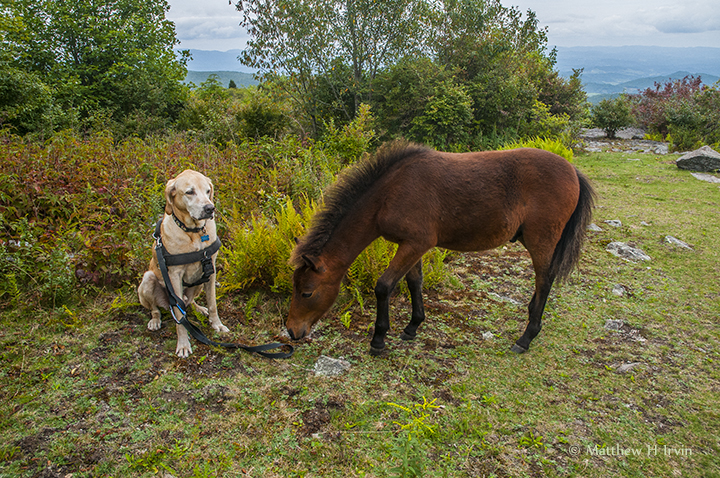 While we were on one of our hikes we stopped so Matt could take some photographs of the ponies. After taking a few photos a young pony got curious and decided to come over to us. Maverick had told me to stay away from the big ponies and not to walk behind them when he shared his story with me. As the young one, Matt said it was called a foal, started walking towards us I got nervous. All of a sudden Matt backed up and there I was alone with this big foal sniffing me, woof! I did not know what to do so I just sat as still as I could and tried to figure out what he was going to do next.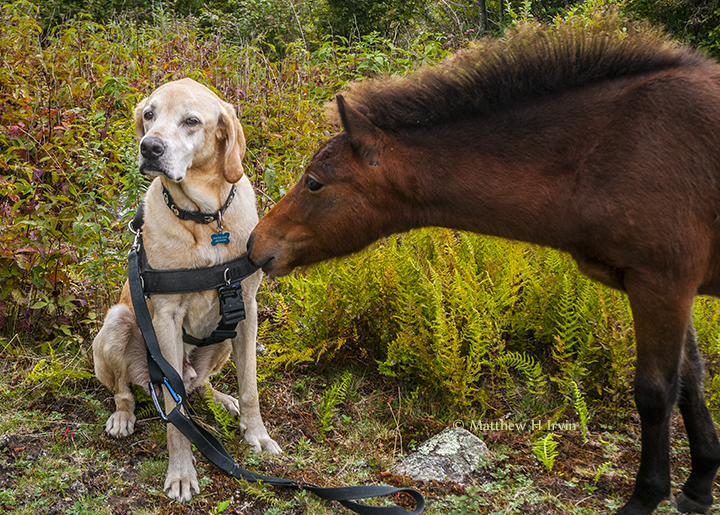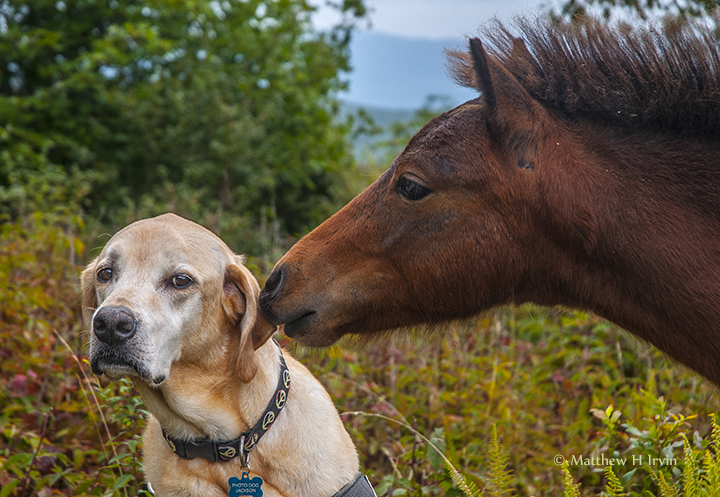 Right when it seemed like he might nibble my ear Matt came over and rescued me. That sure was a bit scary but I know Matt would not let anything bad happen. The foal went back to his mother and we went on our way. Now I know how Maverick felt when he had his close encounter. I will tell that story in the next blog.