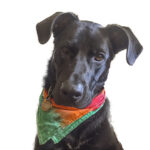 Woof, I went on my first big trip not long ago. Matt drove for a long time, it took two days. We went to a place called California where his cousin lives. I have been on short trips before but only for a day or two, maybe three. This time we were gone long enough I thought we had moved. Matt said he and Jackson took trips like this all the time and he wants us to do more soon, that sounds like fun. California was sunnier than Oregon. When we left snow had changed the way everything looked at home. It was all white and slippery and fun to play in but it made me shiver!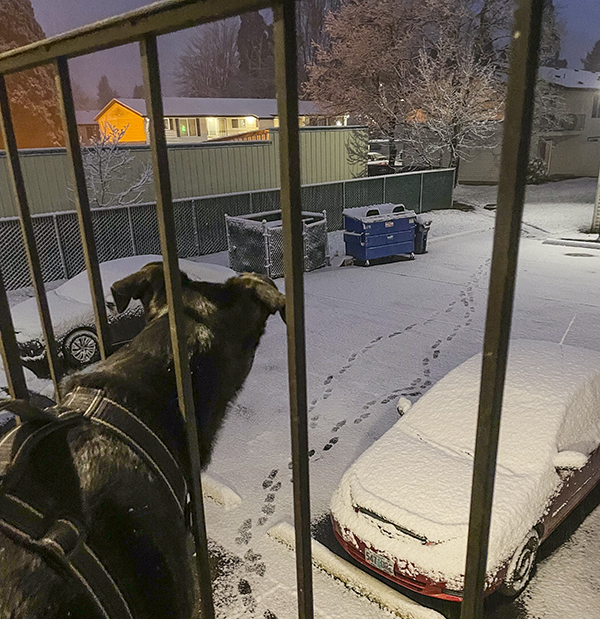 While I was riding shotgun with Matt, he had to explain that meant riding in the front seat, I saw a lot I haven't seen before. We drove by a huge man and a big blue dog with horns, Matt told me it was really a bull, whatever that is. The man was called Paul something; he had a big axe too. Maybe he uses it to cut down big trees to make big houses for big dogs and big people. Some of the roads we drove on were real windy and twisted back and forth and I didn't like it. Sometimes going through those curves the truck made a scary loud rumbling sound. It didn't happen often but when it did Matt would apologize saying it was his fault for getting too close to the side of the road. I told Matt slow down!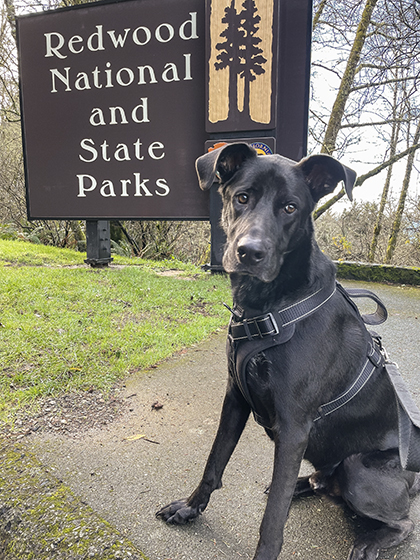 The first night we stayed at a place called a motel. It was the first time I have ever been to one but it's a lot like home just nosier. Matt found out what a good dog I have become when he left me in the room to pick up dinner. I worried a little but I was quiet; I knew he would be back because I was guarding all our stuff. When he got back he told me I was a good boy and gave me some special treats.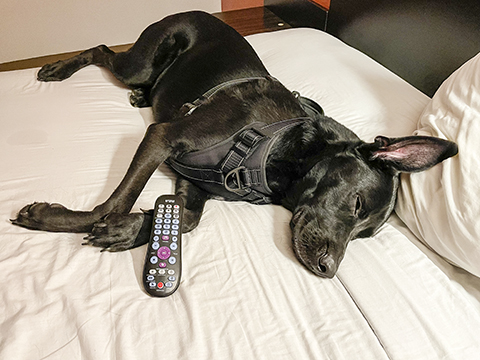 While we were staying at my new friend Francie's house in California we went on long walks in the city. On some of them we saw big noisy locos with bells, horns and lights flashing making a bunch of squeaks and hisses! At first I was frightened then Matt told me they would stay on the tracks and not bother us. I really enjoyed visiting Francie except for the few times I had to stay at the house by myself but again I showed Matt I was a big boy. Matt said he had to leave me because there were some places I couldn't go. I wasn't happy about that but I was a good dog anyway.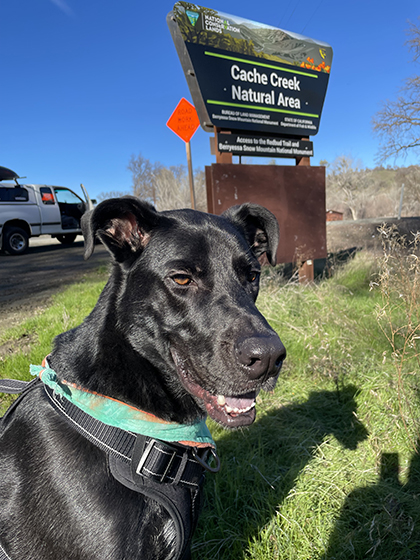 On our way home we had more adventures, we spent some time in a forest with trees so big you can't see the tops; we hiked on trails dogs are allowed so I got a close look at them. I have never seen things so big! One time Matt turned around when we saw some big dogs with horns sticking way out of their heads with lots of pointy ends. He stopped and photographed them in the rain; I guess he really wanted pictures of them.  Matt said the beasts were elk and those horns were called antlers. And can you believe this? Those antler things fall off and grow back every year, wow! I wonder how those elk dogs walk around in the forest, and don't get stuck or tangled in the trees and bushes and things.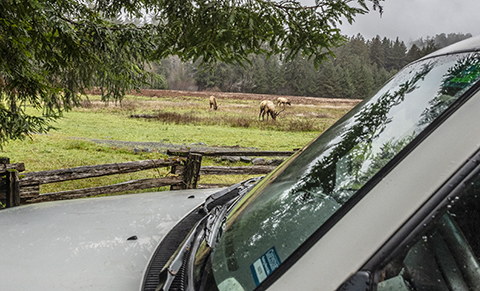 Well I have rambled on longer than I meant to and Matt told me my tail was getting long enough. I wonder what he means by that? I hope we go on another adventure soon, even a short one; I need to practice using my camera!
Until next time,
Woof, woof!
Odee