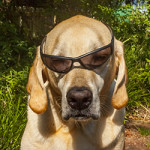 Woof, I have been one busy dog! We have been back for a while, but I never did a wrap up of our trip. After we left St Paul we were super busy. We went to visit my friend Nate in a town with a funny name like Wetcorney or Corneywetter or something like that in Wisconsin. Our friends, Nate and his humans Bob ad Paulette used to live in North Carolina but moved to that Croneey place. We had a great time visiting with them.
Our next part of stop wasn't really a stop, we met up with another of Matt's friends and we drove and hiked all over this place called Up somewhere in Michigan the only problem I could not figure where up was! I got to see some new places though. I liked the Great Lakes, they are big as oceans, woof! The waves are a lot nicer there, not as scary as the big ones at the Pacific and Atlantic oceans. We went to waterfalls too there is a lot of water in Michigan (and mosquitoes too!).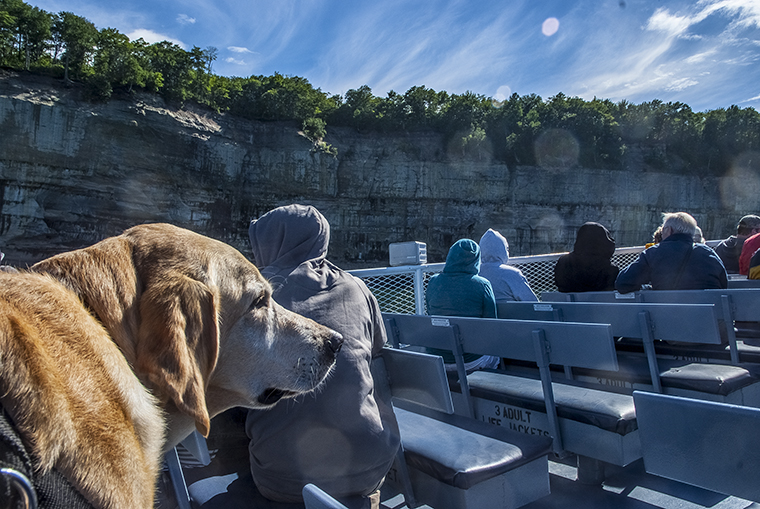 Next we went to Ohio to see my friend Lisa, I had not seen her for a long time and was sad to learn my friends Pugly and Lucky had gone over the Rainbow Bridge I miss them. I was so glad to see Lisa and meet her new furry owners. All of us had fun at her place.
Woof, Matt has so many cousins I cannot keep up with them all and I wonder how he does. When we left my friend Lisa's house we visited another of Matt's cousins in West Virginia. I saw some big birds when we were there, Matt said they were turkeys. I have never seen such large birds like that before. The next couple of days we did a lot of driving, Matt went to the place where he was born where he went to a bunch of places and took pictures.
I am glad we came back to Marlene's place in Welcome Valley. It's always nice there even though Hobo, her cat does not like me much. We stayed there for a week sleeping and resting and relaxing, woof it was nice not driving, well riding in the truck for a change. After Welcome Valley we left for the Smokey Mountains in the rain. I was looking for Smokey the Bear the two days we spent there but I did not see him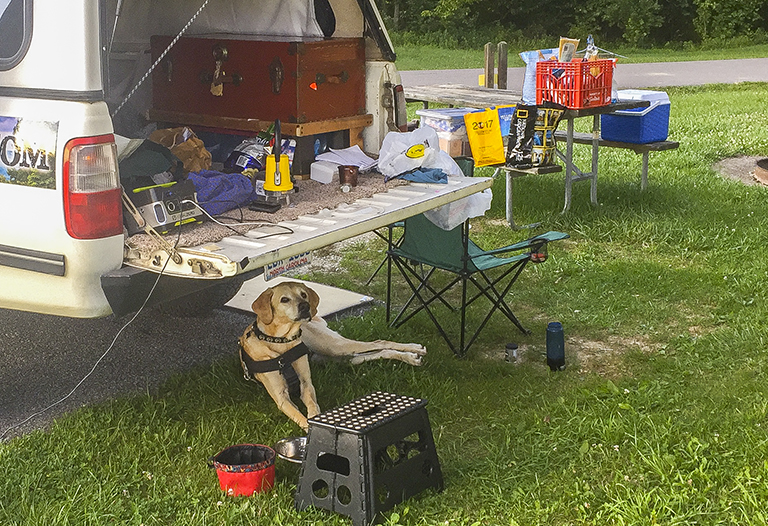 Then we stopped at Matt's friend in Asheville. I get to meet Ziva while we were there. She is the boss of Rodney and Valerie, her humans and Matt's friends. After we left Ziva's house we were back on the Blue Ridge Parkway and camped at a place called Crabtree Falls. I wanted to ask Matt why the trees are crabby but I was afraid he would laugh at me. We hiked down to the falls while we were there and enjoyed our last hike of our long trip.
Spending the night at my friend Lucy's place where her human works at Betsey's at Wilson Creek in Mortimer was next. We stayed for two lazy days so we would not be too tired by the time we got home.
After we got home I still needed to rest and Matt had to do a lot of catching up, after all we had been gone for five months. Now we are both editing our photographs and videos plus writing about our trip so expect to see more soon, woof!
We are off to Tennessee this weekend to see the eclipse (it's my birthday present from Matt!)
Woof, woof,