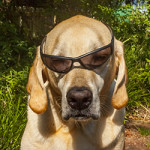 Woof, right now home has an entire different meaning. I guess home is our truck. Sometimes we stay in the same place sometimes we drive a longs was and then we are home. I had to get used to this different meaning of home a long time ago when we first started traveling. Sometime home is with a friend of ours or one of Matt's relatives. I do like exploring new places and I love when Matt decides to stay longer than planned at one place. I have stayed in motels, campgrounds, and people's houses since we left our regular home. Sometimes I miss my regular home and my friends there but I meet new and old friends along the way.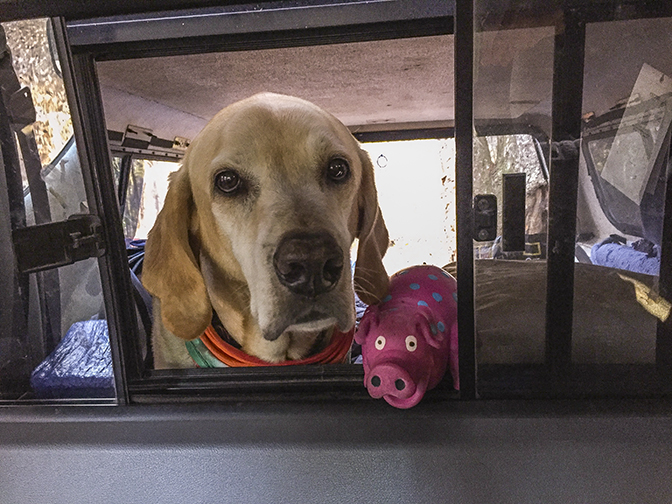 We do a lot of camping in all kinds of weather. On rainy days we spend time in the camper on the back of the truck. I remember on our last trip we were in the back of the truck during wind storms, thunderstorms, and snow! When it gets cold I burrow under Matt's warm sleeping bag and get right next to him to stay warm. Other nights it stays real warm. The weather has been changing from hot to cold quite often on this trip. Just when I am getting used to the temperature it changes. I am glad Matt got a sweater for me but if it stays cold I just might need another.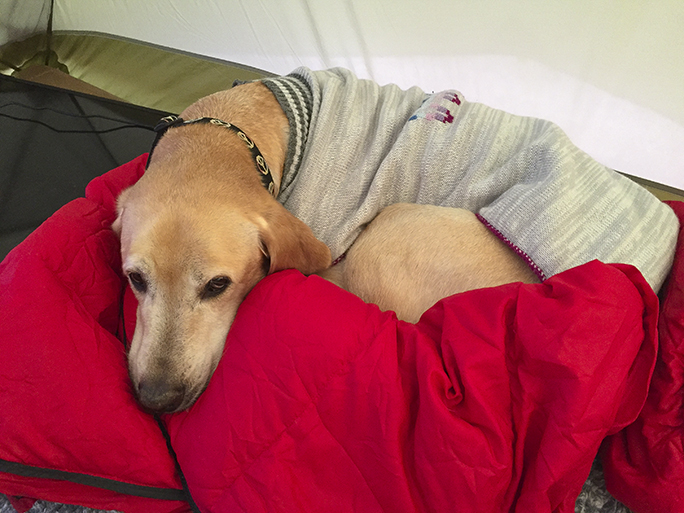 We usually walk around the campground and I see other dogs and people there. Sometimes we stop and Matt talks with the people and introduces me. I also get to talk with the friendly dogs but some are grumpy and not happy or friendly. I do not know why some dogs are that way; Matt tells me people can be the same. He says sometimes it is best to avoid people or dogs like that.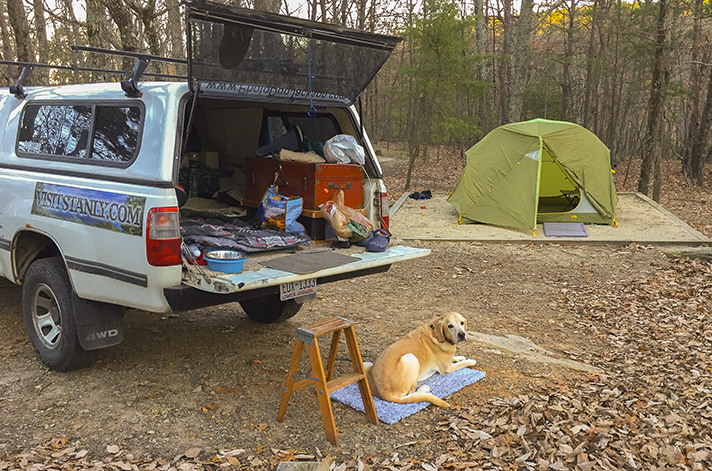 I like campgrounds where there are a lot of trails. We usually take long hikes and take pictures but the best part is just getting out and smelling and seeing nature. I smell so many new strange things, different animals and plants, Matt tells me we have to be careful because there are many things we are not used to that can hurt us. He told me we have to stay on guard because there are bigger and more aggressive wild animals were we go a lot. Back home I could run loose sometimes but when we are traveling we stay close together.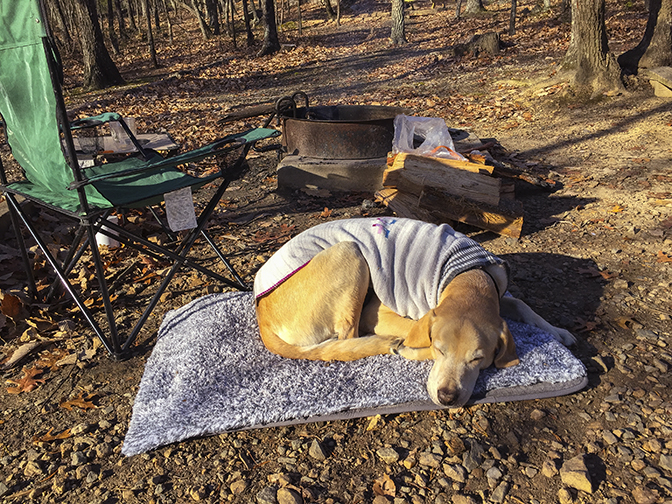 Well we are going to have a lot more camping adventures to go on this trip before we get to our new home in Oregon and I am excited about that. Right now we are in Austin visiting Matt's cousins. Like coming here to Austin to see Matt's cousins I love them all.
I am going to sign off for now; I will be writing again soon,