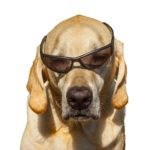 Woof, I had to put my paw down last week! Matt was spending too much time in front of the computer and not getting enough rest and relaxation. He need more time just to play. He had my head spinning with subscription pages, mailing lists, and other things with the newsletter. Then he decided to automate the page that announces what pictures we have for sale, but that took a lot of time for him to set up. But that wasn't all, he was adding photographs to the websites that has the pictures for sale plus editing the photographs from our last trip. Then he wrote the entire July newsletter plus all the posts on Facebook during that time and some other things I can't even remember. I was getting tired of taking the same walks every day and then watching Matt work so I told him to wrap things up and we were heading out. Where to I didn't care but we had to go!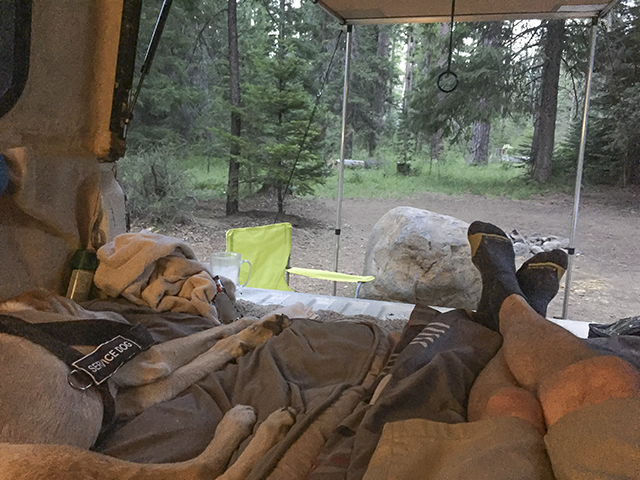 I gave Matt a little time to sit and rest before we left, but I sat in front of the computer so he couldn't get on it, woof! Then I told him to get everything ready and I give him credit, he has everything pretty organized so it doesn't take long to pack. We left Friday afternoon and headed up to the mountains. Matt decided to go to a place where we had visited before, he said even if the campgrounds were full we could find a place in a big forest next to a creek and that was what happened. Matt knows on a Friday you usually need a reservation unless you get to the campground real early. The place was perfect for me and we ended up staying there two days. The first day, Saturday, we did nothing. The next day we took a hike and I went swimming in the creek. Matt told me its name was Jack Creek, the water was from snow melt runoff from a mountain called Three Fingered Jack and it was cold!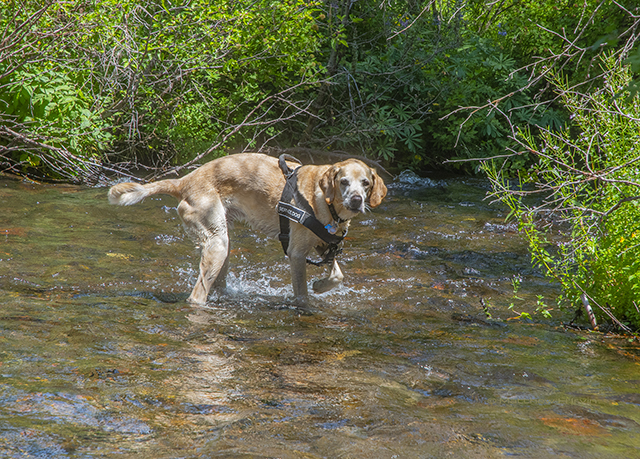 Matt looked at a new map he bought at the ranger station for our next place to explore. He said he was tired of being like a bear in the woods and wanted to be in a real campground for the next day at least. I'm not quite sure what he meant by that and he won't explain it to me… Our next place ended up being only a few miles away. He was hoping to find a good scenic view of Mount Jefferson, we didn't find that but we did find a beautiful river so we decided to camp there and hike along the river and I got to go swimming again. Matt took me to the place where the river starts, it just comes right out of the ground and becomes a river right there, I have never seen anything like it!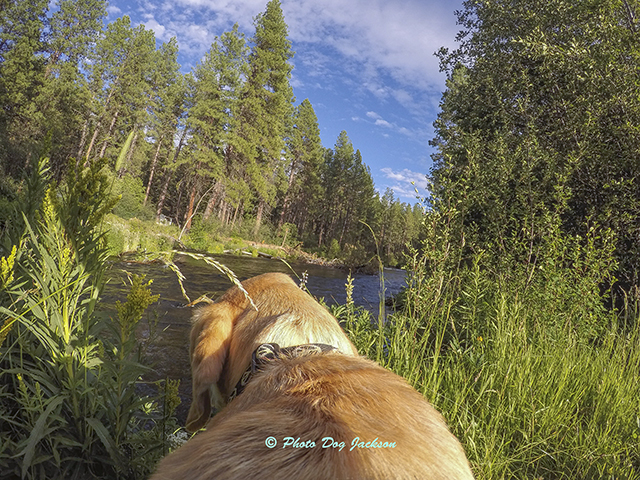 When we woke up the next morning clouds covered up the sun and it started to rain a little so Matt told me our plans to photograph the big mountain were canceled by clouds once again. Matt had to drive into a town called Sisters. I asked Matt why it was called Sisters and he said it was named after the mountains called the Three Sisters. When we got there Matt decided to drive up a scenic road and then we went back to Sisters so we could visit a place called Newberry National Volcanic Monument.
Our last day before coming home was more like our normal trip with taking photos, exploring, some hiking, and then setting up camp but things went pretty easy. We saw a lot of beautiful vistas and a lake called Paulina. I am sure Matt will share some photos of that and I have some I took on the trip.
Woof, I almost forgot, I got to go swimming again on the way home in the Willamette River!
Did I mention I like to swim?