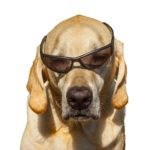 Woof, I made a new friend and we got to go to the beach last week! We had company visit from North Carolina and they brought Maggie, their new dog and she and I became good friends. I knew Joy and Bob but Maggie was a shelter dog that adopted them. She told me when she saw them especially Bob, she knew they were her people and she would go home with them. Her life before ending up at the shelter was pretty rough but a kind veterinarian made sure she was taken care of. I won't go into detail but she did escape a possible real bad outcome but now she is a mother of some fine grown up dogs and she has her forever home. Though she is like me and travels a lot.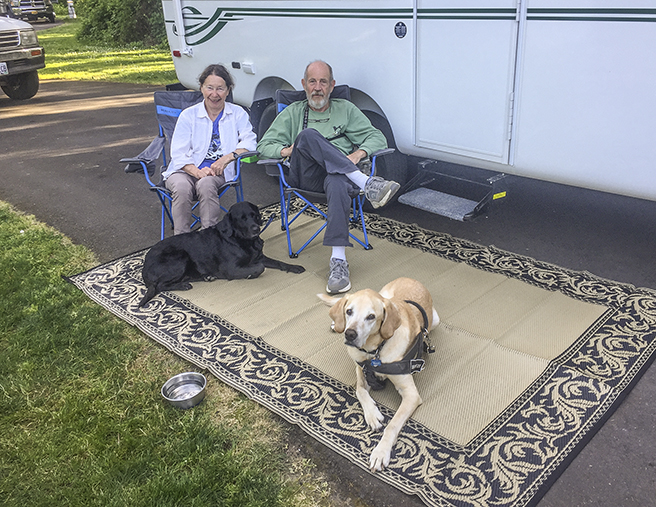 Joy and Bob told Matt they wanted to go to the coast while they were visiting and Maggie and I were all for that! Luckily a trip to the ocean is a short one from Eugene and our friends were staying at a campground just north of town. We went to South Jetty Beach in Florence. It was a nice day but windy and there we almost no other people or dogs there.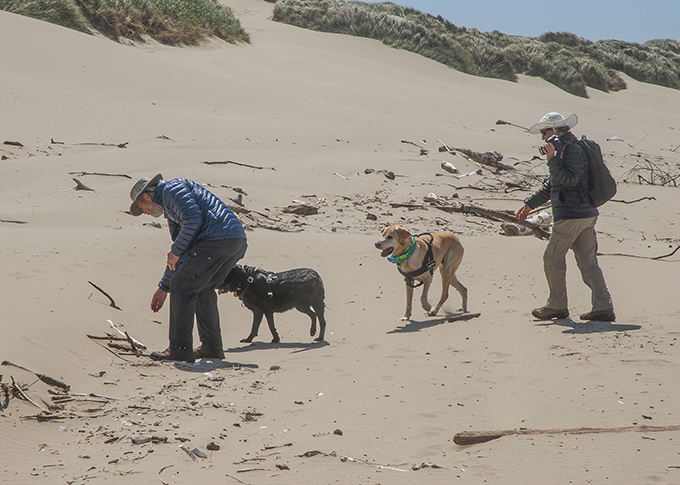 It didn't take much encouragement on our part to get our humans involved with playing as you can see from the photographs. This beach is long and sandy and flat where we can run and jump all we want to. Maggie likes to chase after the birds while I prefer sticks. Any stick will do, big or little ones. As long as I can chase, run after, and chew them I am happy. We had the best time running around on the beach and had a long walk. We did watch a couple of trucks and buggies try to go over the dunes. One couldn't make it over and had to drive the long way to get back.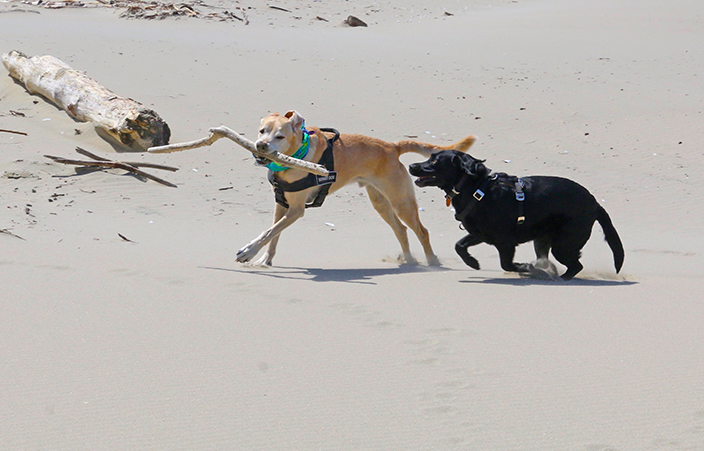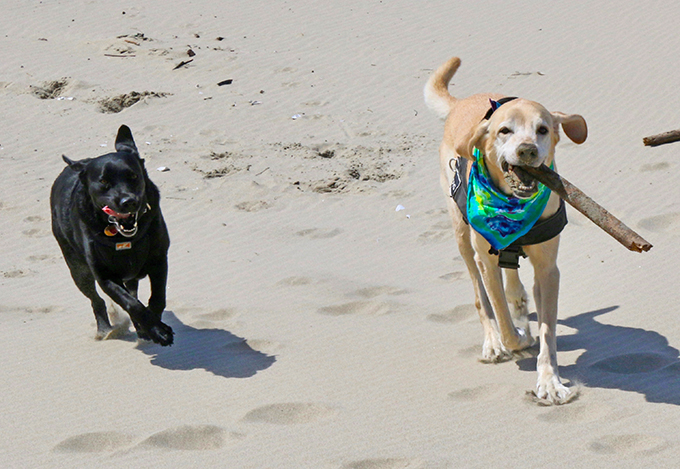 After that we drove up to part of the beach that is rocky and had no beach, it was pretty but no place to play and I don't like to swim in the ocean and Matt doesn't want me to anyway because he says it is dangerous.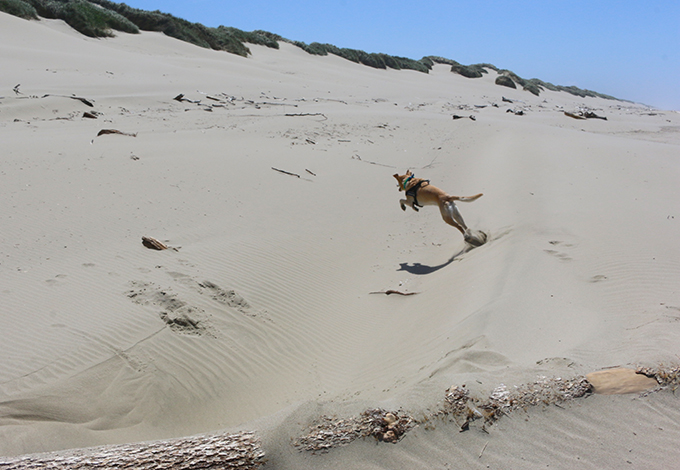 It was a nice day and I was glad to see old friends and meet a new one. I hope we get to see all of them on our next visit to North Carolina.
Bye for now,